Dance Tent
30/1/2012
Prior to MCing the main stage from 3pm, Steven will be DJing in the Big Gay Out Dance Tent from 1pm.
The Dance Tent is being run by Caluzzi and Urge so it promises to be, how shall we say? The best of both worlds!
Click HERE for more details.
---
Big Gay Out After Party
23/1/2012
Family Bar and Club are hosting the official Big Gay Out After Party this year following the spectacular day's events in Coyle Park, Point Chevalier.
Buses will be departing the park and coming to and from Family all day. Steven will be DJing from 7pm.
There will be Drag Shows and even a free sausage sizzle!
---
I Got The Music In Me
20/1/2012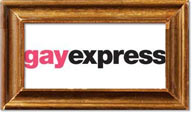 Recently Steven combined his love for music and his curiosity about people to write a story for the Express Newspaper.
Click HERE to read the article.
---
Big Gay Out
16/1/2012
The Big Gay Out is the largest and most spectacular gay and lesbian event in New Zealand.
On February 12th thousands of people pack out Coyle Park in Point Chevalier to partake in the day's festivities.
Steven is back to MC the main stage with a stella line up of entertainment which is set to make the day sizzle.
Click HERE for more details.
---
Glitter
19/12/2011
It seems only fitting that 'Out in the Square' should have an equally sparkling after party.
Steven is the headlining DJ at 'Glitter', a party set to light up Wellington Opera House in what is set to be the Capital's biggest and brightest dance party of the summer.
Click HERE for more details.
---
Out in the Square
12/12/2011
'Out in the Square' will be rocking Wellington's Civic Square again on Saturday January 21st.
'Out in the Square' is one of New Zealand's premier gay and lesbian events attracting thousands of people to this rainbow day in the sun.
Steven will be MC-ing the main stage again for what looks to be the biggest and best 'Out in the Square' yet!
Click HERE for more details.
---
Drag for Dollars
28/11/2011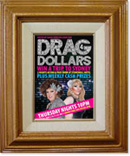 Steven will be one of the esteemed judges for this year's 'Drag for Dollars' Competition.
'Drag for Dollars' will be putting Auckland's rising Drag artists through their paces to find New Zealand's next Drag Superstar!
The grand final is being held at Family Night Club December 4th 2011 from 8PM.
---
Quiz Night
7/6/2011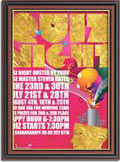 Due to popular demand Quiz night is back!
Do you know your Liza from your Bette? Your Madonna from your Gaga?
Come along to the most infamous Quiz Night in Auckland! Come along to Caluzzi Restaurant and Caberet on K rd.
Join cheeky quizmaster Steven Oates for a night of sensory titillation and celebral stimulation. Get your team together now, come early for award winning dining experience.
Click HERE for more details.
---
Ka Kite Kamo
20/6/2011
After 17 years of faithful service Kamo is closing her doors for an epic makeover and rename.
Come help us celebrate and her the send off spectacular send off she deserves. Set to be a night of Stars and a line up fitting of the occasion.
Steven is honoured to be DJing the curtain call of one of Auckland's great Lady's of the night.
So come along to Kamo this Saturday for one last dance.
---
A Night in Bombay
1/6/2011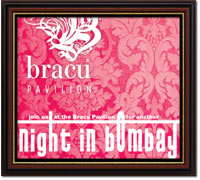 Nestled amongst New Zealand's largest privately owned olive grove is the Simunovich Olive Estate, the perfect location for a night of style, glamour and food!
Come join us for a sumptuous three course dinner in the new Bracu Pavillion. A venue truly fit for a Queen.
New Zealand's Drag Royalty, Buckwheat, Tess Tickle and Venus Mantrapp will be your hostesses for the night ensuring your every need is catered to and of course performing a stunning show befitting such a stunning location.
Music will be provided by one of Auckland most sought after gay DJs Steven Oates.
Click HERE for details.
---
Kamo
1/6/2011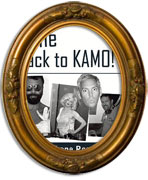 Kamo is about to get an Extreme Makeover and in anticipation for the re-birth Steven has joined the stella Saturday night line up, DJing alongside DJ legend James Luii.
With shows by Tess Tickle and Auckland's finest Drag Divas Kamo looks set to get the send off it deserves.
Come along and say good bye to the old girl before the doors close for the last time.
---
Kazam
24/5/2011
Rainbow Youth are fundraising their upcoming national Takatapui, Queer and Trans Youth Hui in West Auckland over Queens birthday weekend.
Steven is set to MC this night of drag for dollars. Please join Rainbow Youth, Blake Skjellerup, Toby from Kamo Bar and his staff, and Ms Heidi, plus special guests for an evening of entertainment and help us blast thru our final ...fund raising goal!
Click HERE for more details
---
Candle Light Memorial
2/5/2011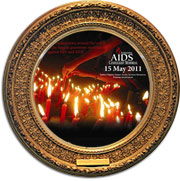 Steven will be MCing this years International AIDS Candle Light Memorial.
This is an evening to come together to remember those who have been taken from us by this insidious virus and look towards the future with solidarity and hope.
The Auckland service will be held at St Mathew in the City from 6pm.
Click HERE for more details
---
Sexy
4/4/2011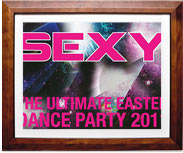 The Ultimate EASTER Dance Party is here. While everyone else in N.Z. is closed for Easter Sunday and Anzac Day we feel it's time to get SEXY.
Sunday 24 April 2011.
We're taking the whole of Family down to the Studio. K Rd.
D.J Alex Taylor direct from Sydney via Ibiza and Family's own D.J Steven Oates, D.J Starli & D.J Love will pamper your hearts and smash out your ear drums.
---
SweatBox
3/3/2011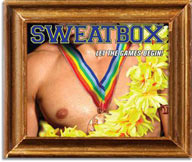 Sweatbox is a unique South Pacific gay party experience, starring New Zealand's supreme drag diva Buckwheat and trans-Tasman superstar Tess Tickle, plus the reigning Miss Drag Wellington Nikita van der Kamp.
Auckland's favourite gay DJs James Leuii and Steven Oates join top Wellington housecat Souladelic for a night of steamy, sexy, bump and grind!
Click HERE for more details.
---
Asia Pacific Out Games
1/3/2011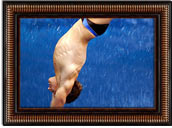 As well as MCing the three days of Swimming at the 2nd Asia Pacific Out Games in Wellington Steven has just been confirmed to MC the ever popular Diving Competition.
For more details on this spectacular event click HERE.
---
Out In The Square 2011
22/2/2011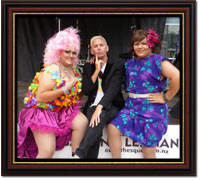 Wellington Civic Square is set to come alive again with all the colour and sequins that only Wellingtons GLBT community can provide!
Steven is back to MC Wellington's most glittering day of the year.
Click HERE for more details.
---
John Key Interview
18/2/2011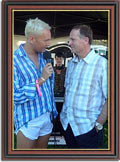 Along with MCing the main stage at this years Big Gay Out Steven managed to fit in a live to air interview with many politicians on the day including the Labour leader Phil Geoff.
However it was Steven's interview with Prime Minister John Key that grabbed the attention of the main stream media and made headlines throughout New Zealand. The Prime Minister was happy to chat about various party policies and proudly tell the gay and lesbian crowd they should vote for National because National had not taken away any of their rights.
The interview came unstuck however when Steven pressed the Prime Minister on his personal stance against Civil Unions, by reminding him of his vote against the civil union bill and asked how he would vote now if the bill was put to the house 'tomorrow'.
The PM replied by saying "It's all in my book". The PM was unrelenting and remained tight lipped even with Steven (and the crowd) repeatedly calling for an answer. The fall out from the interview carried over to various Print, Radio and Television networks.
For more details click HERE.
---
Big Gay Out 2011
1/2/2011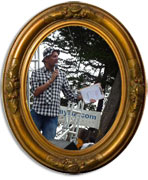 Steven is set to take to the stage at this years Big Gay Out. He will be MCing the Main Stage from 1:30pm.
The Big Gay Out is one of Auckland's largest and more glamorous outdoor festivals attracting 10,000+ revilers.
It all happens at Coyle Park, Point Chevalier on Feb 13. For more info click HERE.
---
Radio
25/1/2011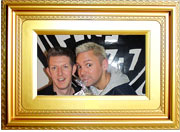 Wild Oates is back on the airways for another year of new views and interviews.
Catch Steven and his smorgasbord of scrumptious guests 8PM every sunday night on Radio Ponsonby.
Click HERE for more details
---
Heaven 2011
13/12/2010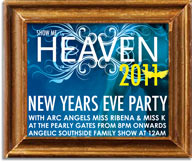 End the year on a heavenly high by coming along to Family Nightclub to see in the new decade!
Steven aka DJ Sparkle will be playing the hottest tracks from 2010 right through the night downstairs at Family. So prepare to get hot and sweaty with spectacular shows and your Arc Angels Miss Ribena and the Divine Miss K.
Don't be late, get in before the gates to Heaven close!
Family Nightclub 270 Karangahape Road.
---
Wild Oates in the Park!
06/12/2010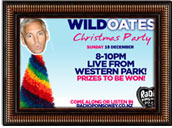 Having gone from strength to strength in 2010, Radio Ponsonby's show 'Wild Oates' will finish the rear with a bang on Sunday the 19th by broadcasting a two hour Christmas Special LIVE from Western Park in Auckland's Ponsonby.
There will be give-always galore, various well known faces will be popping down to reflect on the year that was and there will even be "The Queen's Christmas Message!".
So come on down and join in the celebration or tune in live on Radio Ponsonby.
Click HERE for more details.
---
Asia Pacific Out Games
26/11/2010
Wellington is hosting the 2011 Asia Pacific Out Games next year and no international sporting event would be complete without Swimming on the line up.
To put an extra splash in this aquatic event Steven will be the MC for the three days of swimming competitions, ensuring there will never be a dull moment pool side.
For more information on the Asia Pacific Out Games click HERE.
---
Citizen A
15/11/2010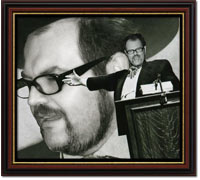 Steven is back on the box as a regular guest on political panel show Citizen A (hosted by Martyn 'Bomber' Bradbury).
"I love being on a show where the topics are as diverse as the days news, although I have made my name in Gay media its so refreshing to just talk about the straight world!" – Steven.
Click HERE to see an episode
Steven will continue to be a regular guest throughout 2011. Tune in to 'Citizen A' - 7pm Thursday Triangle TV and 8pm Sunday Stratos Sky 89 & Freeview 21.
---
Air New Zealand Pink Flight
11/11/2010
Not only will Steven be joining Buckwheat and the other fabulous 'Girls' entertaining you on the Air New Zealand Pink flight to the Sydney Gay & Lesbian Mardi Gras, but also for the second year in a row Steven will be hosting his very own plane!
Following the success of last years flight from Wellington, next year even more Wellintonians will be winging their way to join the others in Auckland under Steven's supervision on their very own domestic Pink Flight!
The fabulosity starts from the moment you hit check-in, right through to when you depart the plane in Sydney!
Click HERE and HERE to see what you can expect!
The Air New Zealand Pink Flight departs for Sydney on March 4th. If you would like to buy a ticket too bad it's SOLD OUT! (Three months in advance!)
---
I See Red
25/10/2010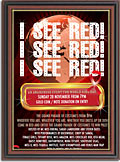 Once again Steven will be gracing the stage with co-hostess with the mostess Miss Ribena for the annual HIV awareness and fundraising event 'I SEE RED'.
This event coincides with World AIDs Day and is not to be missed, where Auckland's finest Frockstars grace the stage in an effort to raise spirits and dollars via the bucket collectors on the door. Wear red and you could win a ticket on the Air New Zealand Pink Flight!
Sunday 28th November from 7PM Family Nightclub 270 Karangapahe Road.
---
Go Girls
04/10/2010
Catch Steven making a cameo appearance in the prime time hit TV2 show Go Girls in the 2011 season. Click HERE for details.
---
An Inspector Calls
01/09/2010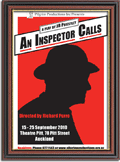 Steven is back on the boards in this JB Priestley Classic.
"It feels good to go back to my Theatre Roots, it's been over a year since my last stage play!" says Steven.
"My role in the play could not be more different than my natural self, I basically play an alcoholic rapist that hates his parents!"
An Inspector calls runs from 15 to 25 September at Theatre Pitt, 78 Pitt St Auckland.
Ph 09 627 1143 for Tickets.
---
The Love Game!
29/08/2010
Steven and Hostess with the Mostess Miss Ribena will be your Love Gods at this Dating Game with a Twist!
Whether you're looking for love or lust your sure to find it in this outrageous dating show that will put the punters through their paces to prove they have what it takes to be picked by the mystery man behind the screen.
You could win a dinner date for two or even a night in a luxury hotel, breakfast included!
10PM Thursday Nights at Family Night Club from 02 September to 7 October.
---
Hikoi On Heels
15/07/2010
The Hikoi on Heels will pound the streets of Whangarei, Auckland, Hamilton, Wellington and Christchurch from July 24.
The event's MC Miss Ribena will bus to each city accompanied by an entourage of drag queens, in an effort to raise money for the 2010 Hui Takatāpui, which will focus on the health and well-being of Māori and youth.
Steven will be DJing the Auckland Party at Family Bar on 31 July.
---
Steven Nominated for Two Awards!
01/06/2010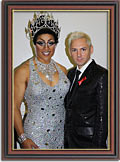 Steven is surprised and flattered to have been nominated for two awards in the inaugural Wigs on the Waterfront Awards.
He has been announced as a finalist in the Best MC and Best Non Drag Performer Categories!
---
Outtakes
27/05/2010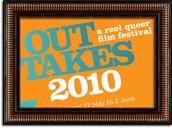 The Outtakes film festival is back and bigger than ever. Steven will be MCing the Festival's Opening Night at the gorgeous Rialto Cinema in New Market Auckland on May 27. Get your tickets soon as this will be a sell out.
Click here for more information.
---
Wigs On the Waterfront Awards
25/05/2010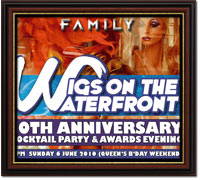 To celebrate 10 years of Wigs On the Waterfront performances in the Viaduct Basin, the 10th anniversary is being celebrated with an awards night to celebrate the Drag Diva's in our community.
Steven has the honour of being the MC of this star studded event at the Maritime Museum.
Full information about the evening, ticket purchasing and a nomination form for the awards categories will soon appear on GayNZ.com which has signed on as a sponsor.
---
Christchurch Pride Week
26/05/2010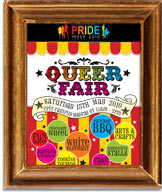 Steven will attempt to warm up the wintery south by MCing Christchurch's Queer Fair!
This Pride week event features... White Elephant, Community Stall, Cake Stalls, Raffles and Giveaways, Face Painting, Cooking Demonstrations, Chocolate Wheel, Arts & Crafts and games for all ages!
Money raised goes towards supporting Canterbury's long standing Queer Youth Support Group Q-topia!
So come Saturday May 15, 11am to 2pm at the CPIT Campus Madras Street, Christchurch. Click here for more details.
---
Twitter
05/05/2010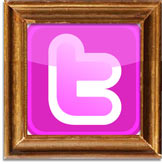 Wild Oates is now on Twitter!
Follow the show and keep up to date with the latest news, guest's and prizes!
Click here and start Tweeting!
---
The International AIDS Candlelight Memorial
03/05/2010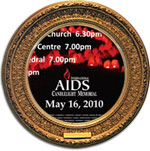 Started in 1983, the International AIDS Candlelight Memorial takes place every third Sunday in May and is led by a coalition of some 1,200 community organisations in 115 countries hosting local memorials that honour the lost and raise awareness about HIV.
Steven will be facilitating this year's Auckland Candlelight Memorial which takes place on 16 May, when New Zealanders will be gathering in Auckland, Wellington, Christchurch and Invercargill to remember friends, family and whānau who have died.  You are invited you to come and stand with us as we mark this important occasion.
---
Quiz Night
26/04/2010
Quiz Night is back by popular demand!
Steven brings his outrageous Quiz Night back to K road's Naval & Family every Tuesday 7pm.
Get a team together and come along and win bar tabs and prizes from the Chocolate Cake Company!
Teams enter by making a donation that goes to a different charity each month.
---
Wigorama
12/04/2010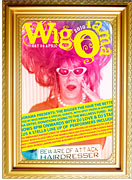 Steven and Miss Ribena will host the 2010 "Wigorama" at Family Bar on Saturday 24 April. 
The glittering event will also feature appearances by Cindy of Samoa, the Caluzzi Girls and Buckwheat.
The show starts at 8pm with DJ Love and DJ Starli. All money raised will go to the New Zealand Aids Foundation Wellness Fund.
If you're going along, remember "Wigorama's" motto: The bigger the hair the better!
---
Wild Oates
29/03/2010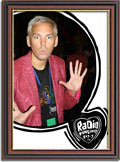 Auckland air waves get a wild warm up!
Radio Ponsonby has gone live. Started up by the Luke Dallow (Chapel Bar and Sale St fame), Radio Ponsonby fills a gap, by bringing back a community radio to central Auckland, and it wouldn't be a Ponsonby radio station with-out a gay show. "There was no question in my mind on who would host this show," said Mr Dallow "after seeing his success on his tv show 'Sparkle on Sunday' I knew the obvious choice was Steven Oates"
It is only fitting that the highly accomplished, recognised and hugely experienced Steven Oates would come back to the airwaves to warm up our Sunday Nights. (having recently won Gay male of the year award doesn't hinder things either)
Having started his media career on the airwaves (on 95bFM) Steven can't wait to bring a queer voice back to radio. "For me its almost like going back to my roots, I love the accessibility and laid back nature of radio, and the show will be the perfect way to round off your weekend."
Steven has worked in numerous presenting roles across all media platforms, He definitely brings the 'Sparkle' to a smörgåsbord of interviews, local and international stories, profiles, the most up to date gossip and a feast of the hottest music.
Aptly named, 'Wild Oates' the show is tailored to the New Zealand's queer community and will undoubtedly be listened to by many more.
He's back! - WILD OATES, every Sunday night 8pm. 101.7fm Radio Ponsonby
Although tailored for the Ponsonby community 'Wild Oates' is also available streaming Live on line at www.radioponsonby.co.nz for everyones aural pleasure.
---
Big Gay Day!
02/03/2010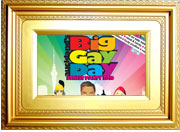 Come along this Easter Sunday for a Big Gay Day in Beresford Square!
Steven will be co-hosting on the main stage with the likes of Miss Ribena, Buckwheat and Lady Bunny from New York!
So come along April 4th for a Street Party like no other!
---
Steven Wins Award!
18/02/2010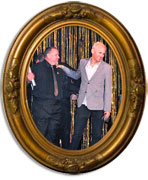 Steven was truly shocked to have won Gay Male of the Year in the 2010 Ourfest Awards!
"I felt honored to have even been in a category as such dedicated and talented people as Bruce Kilmister, Matt Akersten and Tamati Coffee, let alone to win!" – Steven.
He was also nominated in the Personality of the Year category but lost out to co-host and friend The Outrageous Miss Ribena!
Humble thanks to all those who voted and congratulations to all the other winners and nominees.
---
Steven joins Air New Zealand Pink Flight!
15/02/2010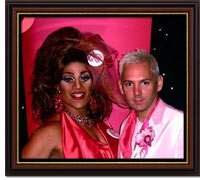 Steven will not only be co-hosting this Years Pink Flight with the Stunning Buckwheat but he'll also be hosting his very own plane from Wellington!
This plane will be departing from the Capital in true Pink Style and winging its way up to join the other passengers on this outrageous and iconic flight to the Sydney Gay and Lesbian Mardi Gras!
All the fun takes place on Friday 26 February however if you wish to join in on the fun your out of luck as the flight sold out months ago! Get in early next year, you won't regret it!
---
Steven Nominated for Two Community Awards!
10/02/2010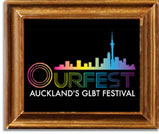 Steven has been nominated in the categories of Personality of the Year and Gay Male of the Year at the 2010 Ourfest Awards!
Nominations the for highest polling nominees in a community wide voting process. The winner's will be decided by a panel of highly respected community leaders.
Steven is surprised and flattered to be nominated. The winners will be announced at the Ourfest Awards Night on Friday 19 February.
---
Ourfest Quiz Night
26/01/2010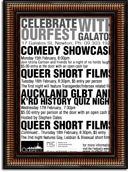 Come along and let Quiz Master Steven put you through your paces in this one off Quiz Night!
Famed for his successful Naval & Family Quiz Nights last year, Steven has been snapped up by the Ourfest Crew to put together an outrageous Quiz that will have you picking your brains on all things Camp and Quirky.
Auckland history buff take note as there will be a few curly ones about all things K Road!
---
NATION WIDE SEARCH FOR BRO ONLINE'S NEXT TOP MODEL!
19/01/10

Join the Divine Miss Ribena and Myself on the nation-wide search for Bro Online's Next Top Model! The Auckland heat will be on Sunday 7th of February at Family Night Club On Karangahape Road.
Winners from Wellington and Christchurch will join the winner of the Auckland competition to take part in a scorching hot photo shoot for Bro Online on Saturday 13 February.
The three winners will be treated like Queens at Caluzzi and Family Bar and receive VIP treatment at the Get it On! Big Gay Out on Sunday 14 February, plus tonnes of other hot prizes! Click HERE for details!
---
Summerama
12/01/10
Join me this Auckland Anniversary weekend when we celebrate a scorching summer with Summerama!
Come early to receive a free cocktail on arrival!
There will be a Beach Babe competition at 11pm and shows at midnight. DJ Sparkle (me!) will be playing your favourite sexy summer songs... so see you there!
Family Night Club – K Road, Auckland.
---
Out In The Square
8/01/10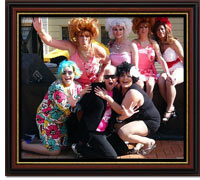 For a third year in a row I am lucky enough to have been invited back to host Out In The Square!
This is a gorgeous day in Wellington's Civic Square, put on by Wellington's fabulous Queer Communities.
I will be joined by my partner in Camp-Crime Miss Polly Filla, who is jetting in from Melbourne to join me on stage as co-host!
It's a stunning day of entertainment, stalls, food and Rainbow Vibes! So come along and join us from 11am in Wellington's Civic Square on January 23.
See you there! Click HERE for more details.
---
Big Gay Out
5/01/10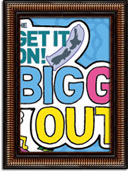 Join me for one of the hottest days of you year!
The Get It On Big Gay Out is happening on February 14 at Coyle Park in Point Chevalier.
I will be MC on the main stage with the likes of Annie Crummer, Manthyng, Sheba Withers, Mika, Cindy of Samoa and many more stunning performers!
There is even a free bus!
So there is no excuse not to bring down the whole family and join me for a fun filled day in the park. Click HERE for more info!
---
Naval & Family
15/12/09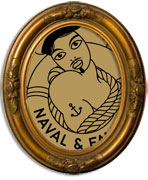 DJ Sparkle (Me!) will be bringing you the Sounds of Summer every Saturday Night at the Naval & Family.
Join me for a drink or five from 10pm onwards, or come earlier and grab a bit to eat form the Kitchen.
The Naval & Family is a Historic Hotel and can be found on the corner of Pitt St and Karangahape Rd.
See you there!
---
Xmas Factor
23/11/09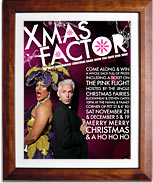 Come along to the most Outrageous Christmas Game Show you have ever seen! Win prizes from Santa's Sack, including a Ticket for The Pink Flight to The Sydney Gay & Lesbian Mardi Gras!
Buckwheat and I will put you through your Xmas paces and sort the Good Fairies from the Bad!
Do you have what it takes to be the last Fairy still standing or will you be buzzed off by our Evil Little Helper Judges??? Meet us under the mistletoe at 10pm Every Saturday until Christmas at The Naval & Family, corner of K rd & Pitt St.
---
I See Red!
13/11/09
In recognition of World Aids Day 2009 I am privileged to be MCing the 'I See Red' party at Family Nightclub in Auckland. Over 30 performers and some of Auckland's most well known gay and lesbian faces will be raising money and awareness around HIV & AIDS.
Come dressed in Red and enter the 'Red' Pageant and be in to win Prizes including a ticket on the Air New Zealand Pink Flight to Sydney! Join Ribena, Buckwheat, Sarah Lambourne and myself 8pm Sunday November 28 for an entertainment line up that's not to be missed!
---
DJ at Urge Bar
03/11/09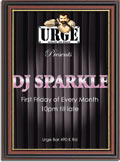 DJ Sparkle (me!) will be DJing at Urge Bar this Friday and the first Friday or every month, which is always Furry Friday!
This month sees the launch of the award winning Kiwi short movie Teddy on DVD. Featuring tonnes of specials this DVD is selling for a bargain $15 with funds from each sale going to Body Positive.
Director Chris Banks and producer Andy Jalfon will be on hand to talk about the movie.
I'll be playing from 10pm so come down for a drink and a boggie!
Urge Bar - 490 Karangahape Road, Auckland
---
Steven Hosts Mr Gay Auckland 2009
26/10/09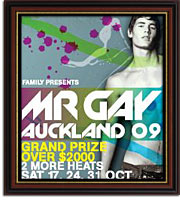 This Sunday I will be Hosting Mr Gay Auckland 2009 with the outrageous Miss Ribena! Come along and cheer for your favourite contestant in the various revealing categories we will be putting them through.
So far we have eight guys ready to strut their stuff for you. They will be probed by our bevy of judges and I am sure Miss Ribena will be doing her fare share of probing as well! We will be raising money for Outline so come with a few dollars in your pocket and be ready for a Sunday Night like no other!
Sunday November 1st @ Family bar & Nightclub, Karangahape Road
---
Steven Oates Is Live!
23/10/09
Kia Ora, Talofa Lava and Welcome to my website!
It's been a long time coming, but I thought it was about time I created a website to keep you up to date on what I am up to!
2009 has been an hectic and busy but extremely productive and satisfying year for me! (and its not over yet!)
This year's highlights have included:
I hosted varous events in Auckland, Wellington (and everywhere in between!) including The Air New Zealand Pink Flight, Wigorama, Search for an Underwear Model, and various charity auctions.
I produced and hosted the outrageous 'Straight Acting' Talent competion - a fundraiser for Rainbow Youth - at Naval and Family Bar (produced with the generous assistance of South Pacific Pictures!)
I found myself back on the stage, appearing in two hugely successful theatre productions back to back.
I produced the wildly popular "Quiz Night" at Naval and Family Pub
I made several Television Appearances, including "Rocked The Nation" on C4, and starred in a soon to be aired internationally, not to be named alcohol commercial
I made time to volunteer for the many charities I support and I still managed to fit in some traviling through South America and the South Pacific.
I'd like to thank you for checking out my website, Please do drop back frequently, as I will endeavour to update it regularly with up and coming events. I welcome your feedback and I look forward to catching up with you all soon.
Arohanui
Steven
---